What is a monday app?
Learn all about monday apps.
What is a monday app?
monday.com is a work OS that powers teams to run processes, projects and everyday work their way. This is how monday.com enables teams and organizations to build tailor-made solutions to manage their workflows. The options are infinite when you use the platform's building block features like – board views, dashboard widgets, integrations, automations, and more.
The monday apps framework allows developers to build new types of building blocks on top of monday.com.
A monday app is a set of features that are built with the monday apps framework. Each account that installs a monday app can use the app's features to help build their workflows.
Who can build apps?
Any developer can build on top of monday.com using the apps framework. We built the framework to work independently of the technologies you're using (e.g. languages, frameworks, infrastructure, etc.).
The framework provides a set of tools to help you build your app easily, in order to let you focus on what matters.
Who can use your monday apps?
You can build and install private apps that are exclusive to your own monday.com account. While also having the ability to add custom functionalities to automate your workflow, integrating with any other system your organization uses and being able to create visuals and custom reports for your needs.
You can also make your app a public app which will allow you to share it with the monday community. You can build apps that improve the monday.com product and sell them on your own or become a monday.com Partner and create apps as a service you provide to your clients.
We also have an apps marketplace where other monday.com users can browse for these third-party apps to install. You can submit your app for review to be included in our apps marketplace. Check out our Submit to the app marketplace article for more information on app submission.
Building board views, dashboard widgets and item views
The monday apps framework allows builders to develop board views, dashboard widgets, and item views. These features let users visualize and manage data from their boards in a number of ways (charts, custom tables, Kanban views, to name a few).
Each feature can display and manage monday.com data, but lives in a different context:
Board views are connected to a single monday.com board
Dashboard widgets are connected to multiple boards
Item views are connected to a single item on a board
Board view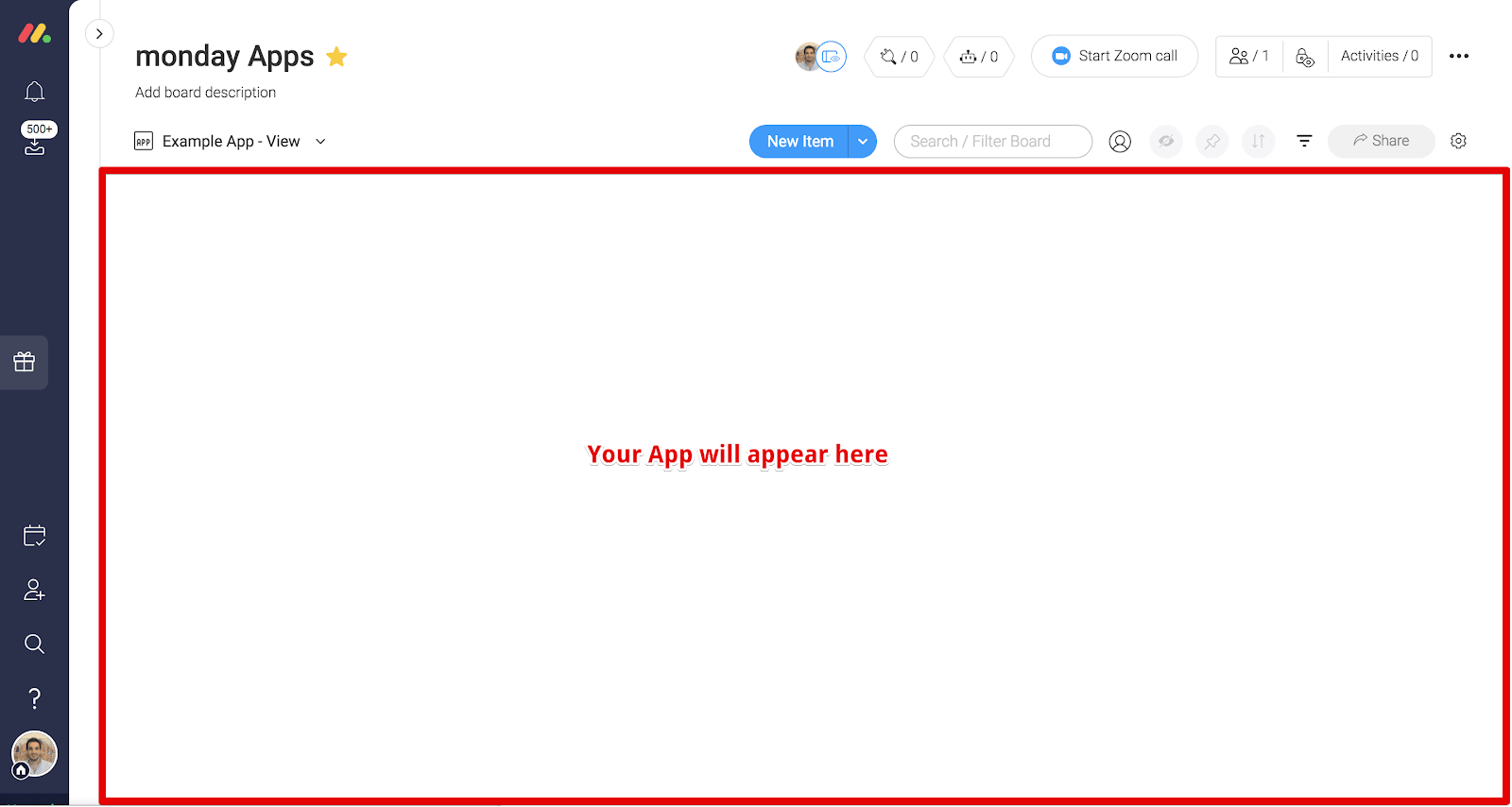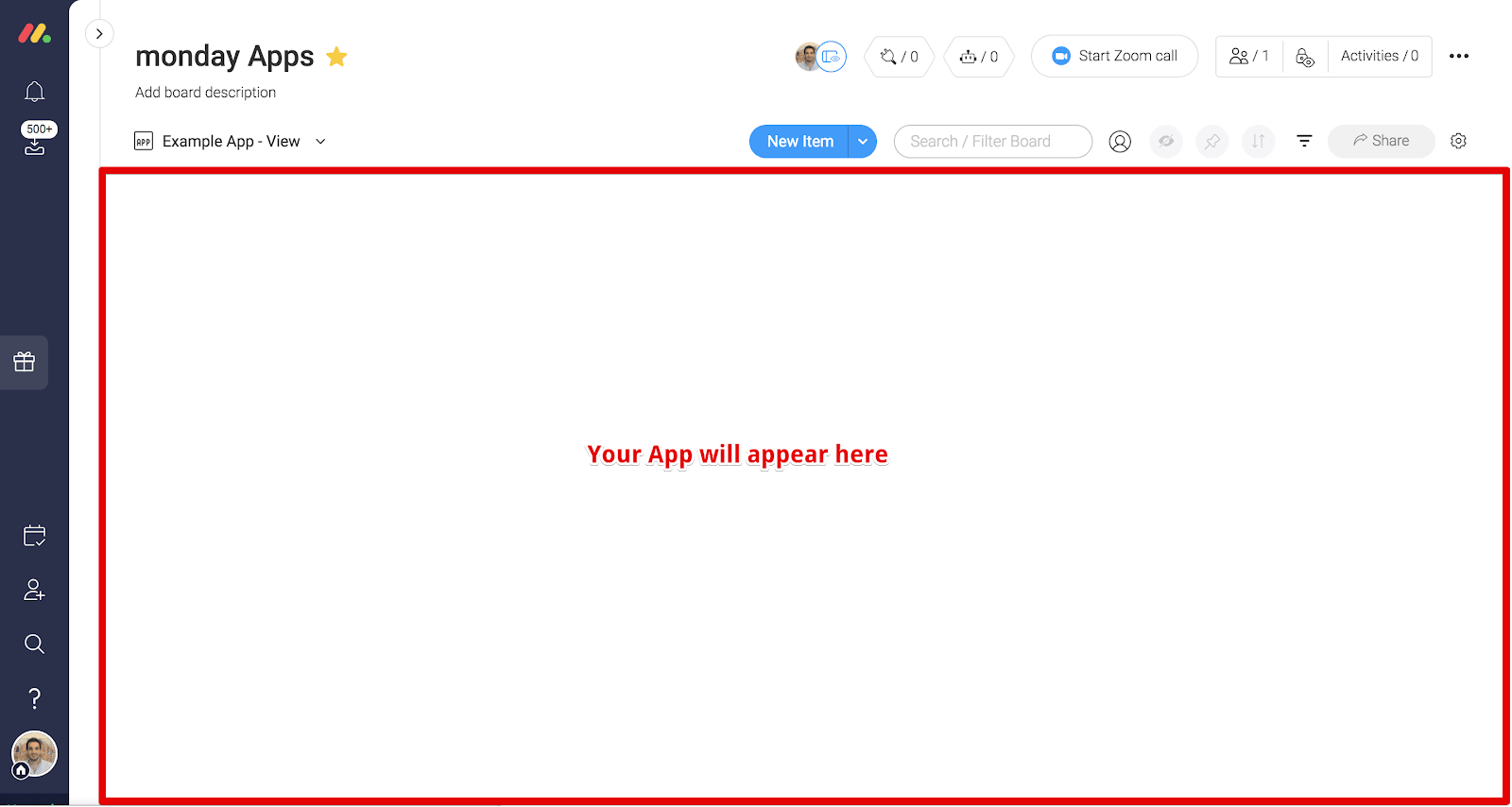 Dashboard widget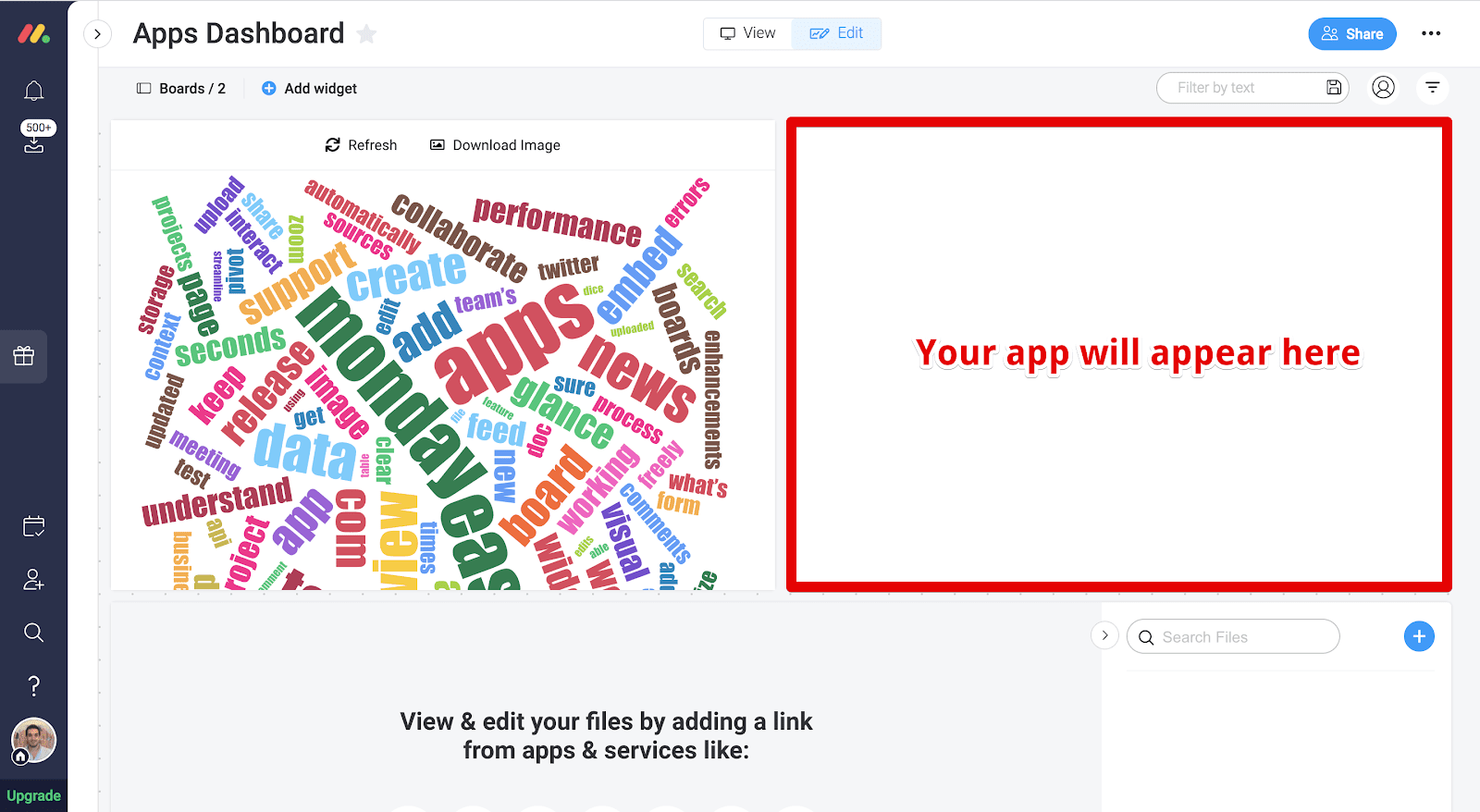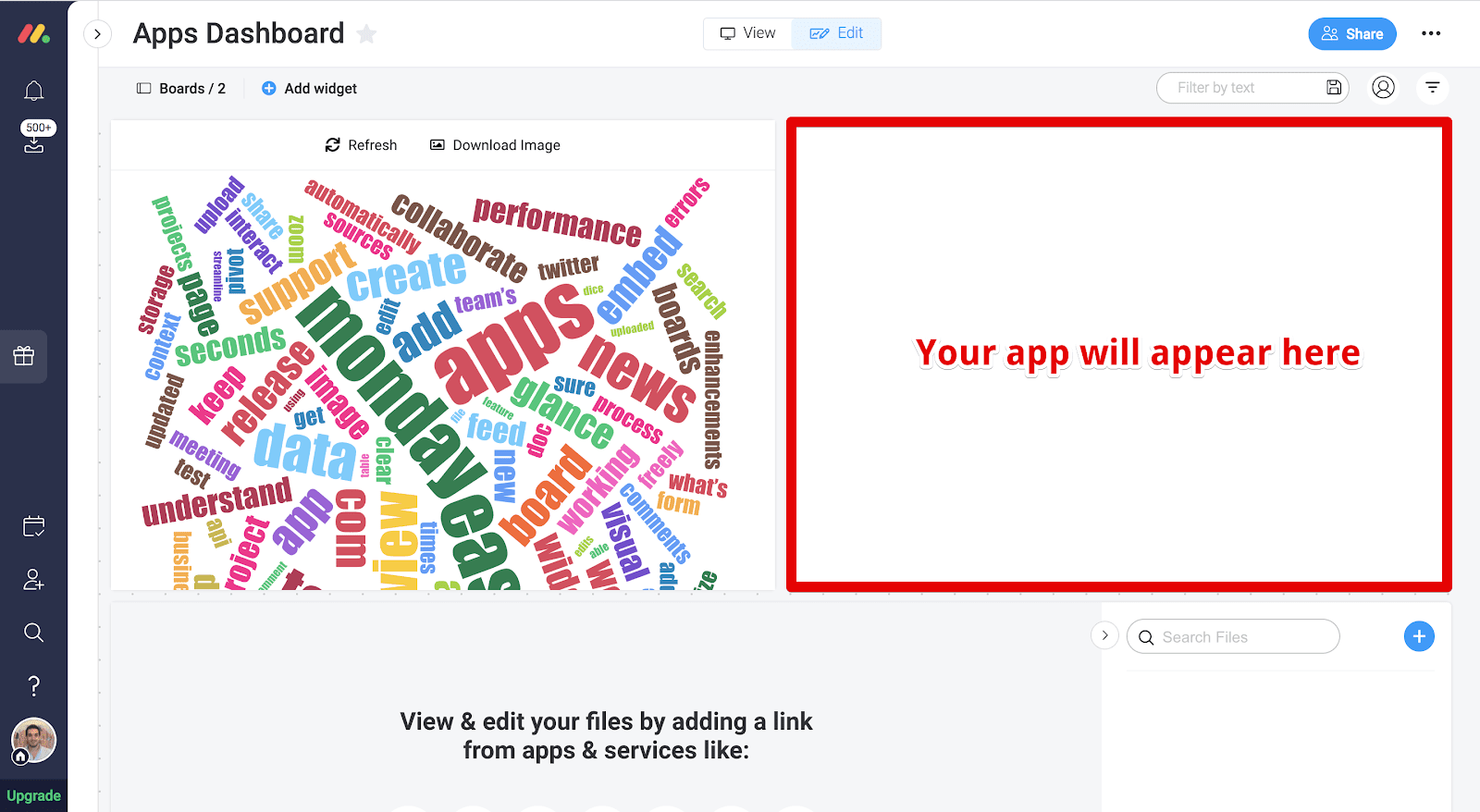 Item view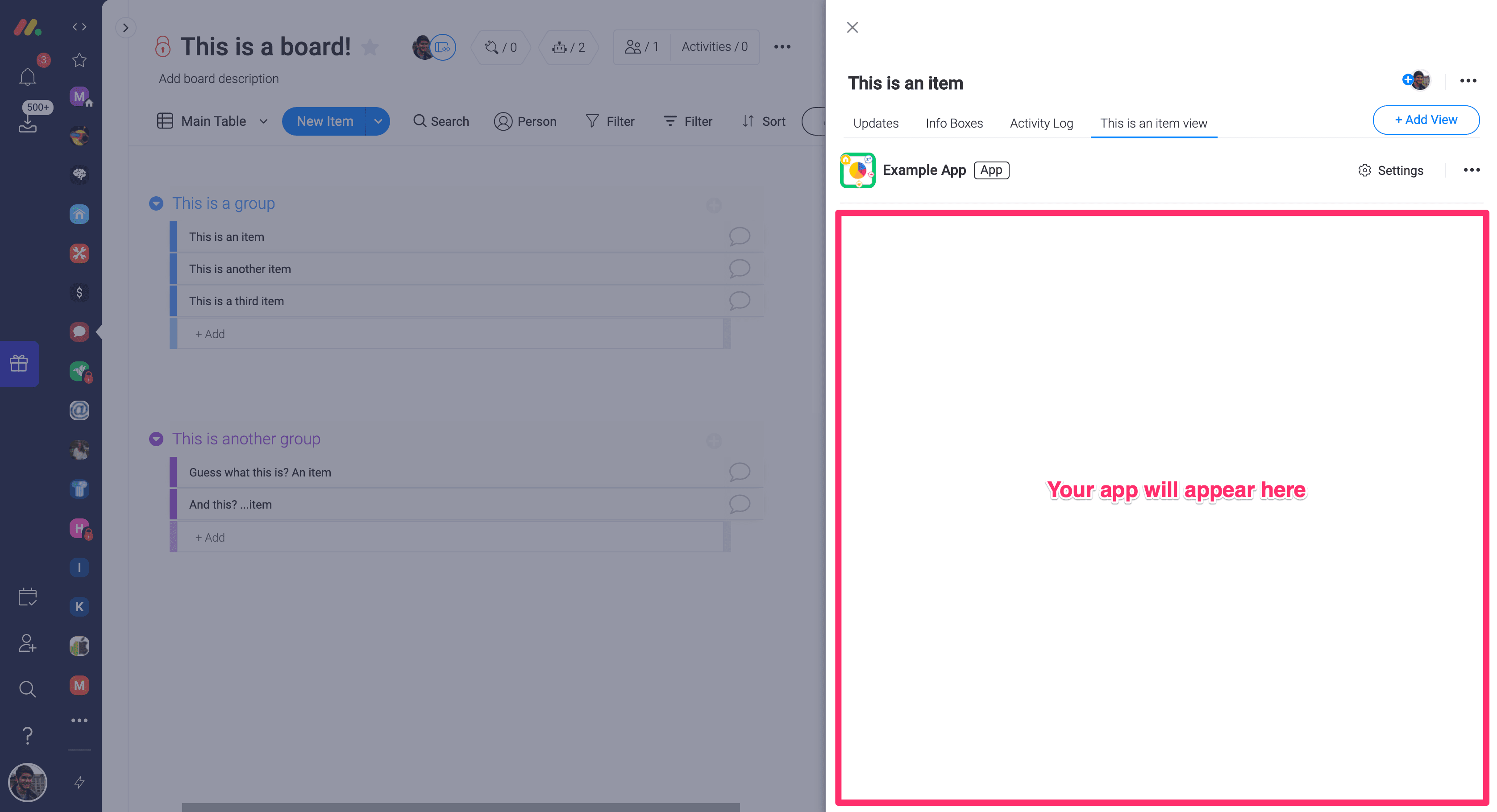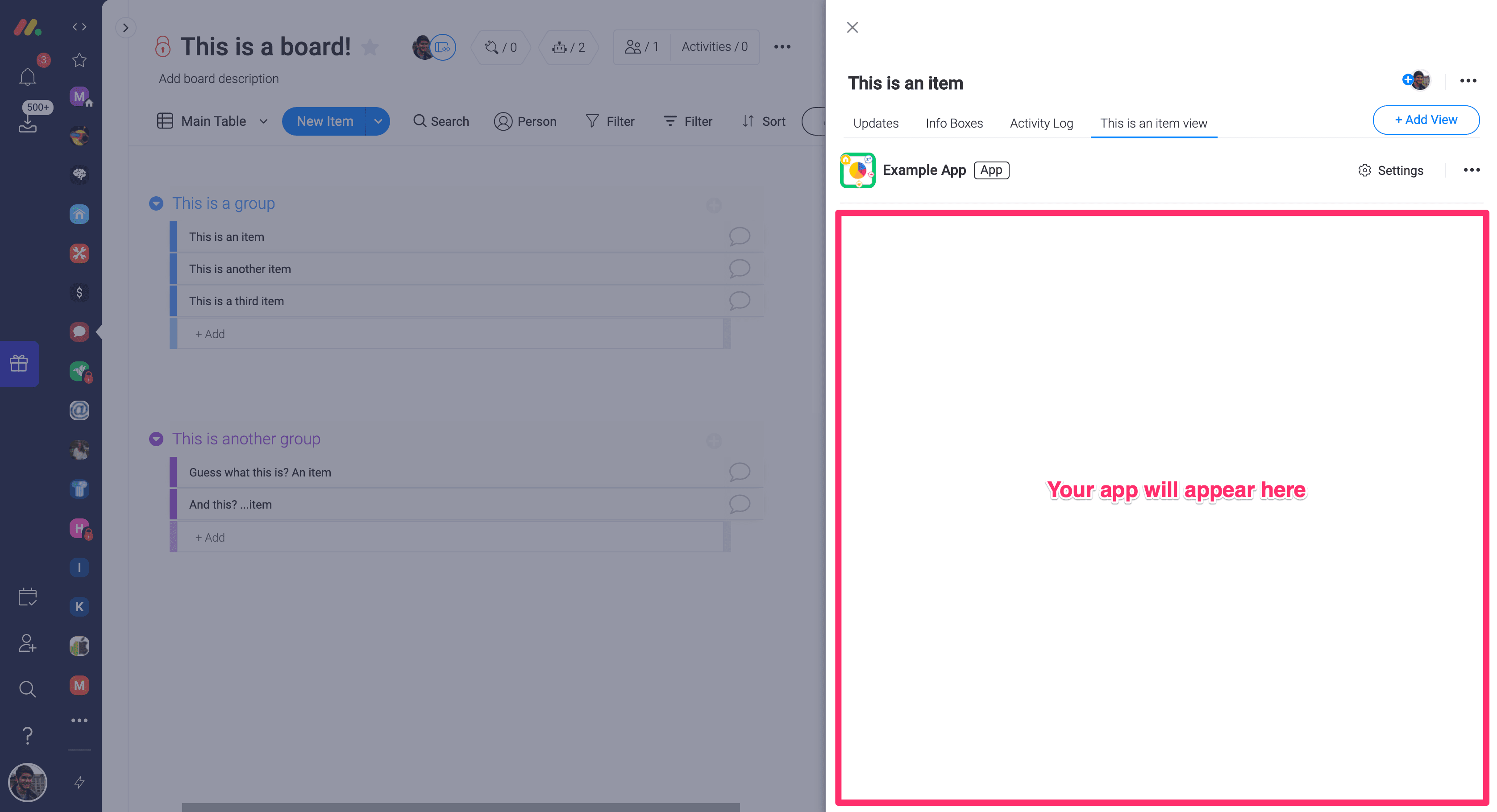 Want to build your first view or widget? Read our Quickstart Guide: Views & Widgets.
Building integration recipes
Through custom integrations, users can connect any system to monday.com, sync all of their information, and automate their workflow across multiple services. Integrations contain multiple recipes; each recipe defines a rule (Trigger → Action) that users can use to enhance their workflow.
Integration feature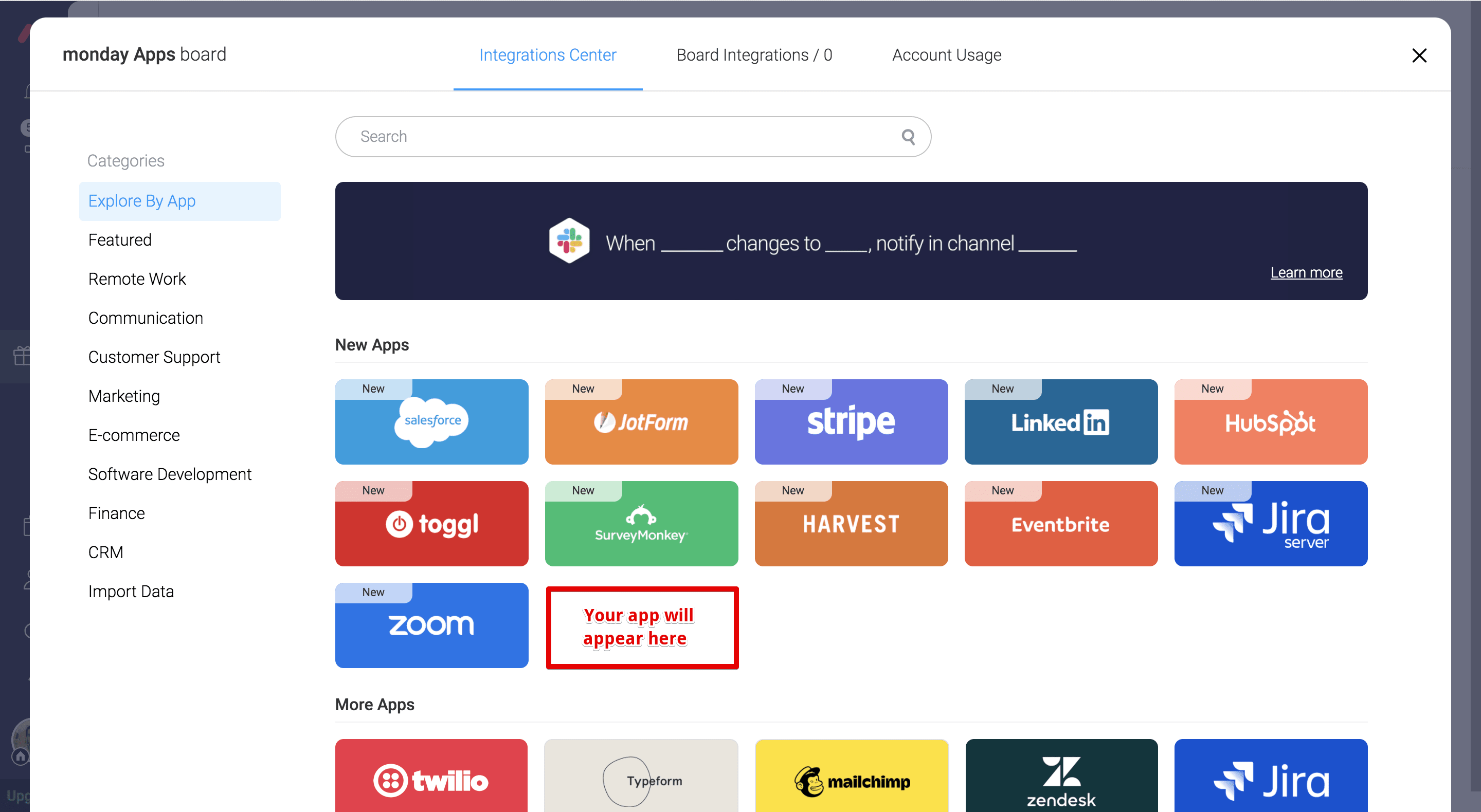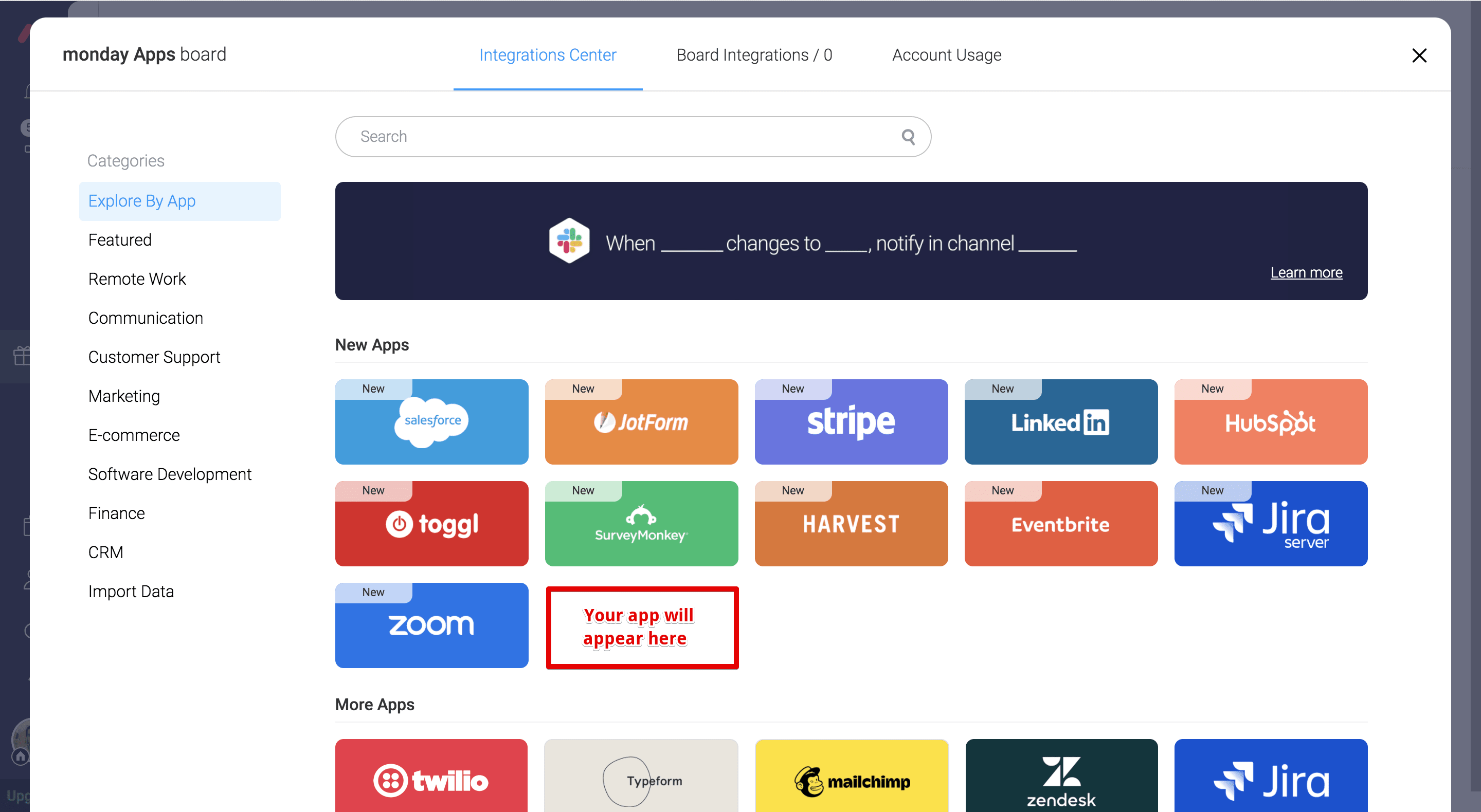 Integration recipes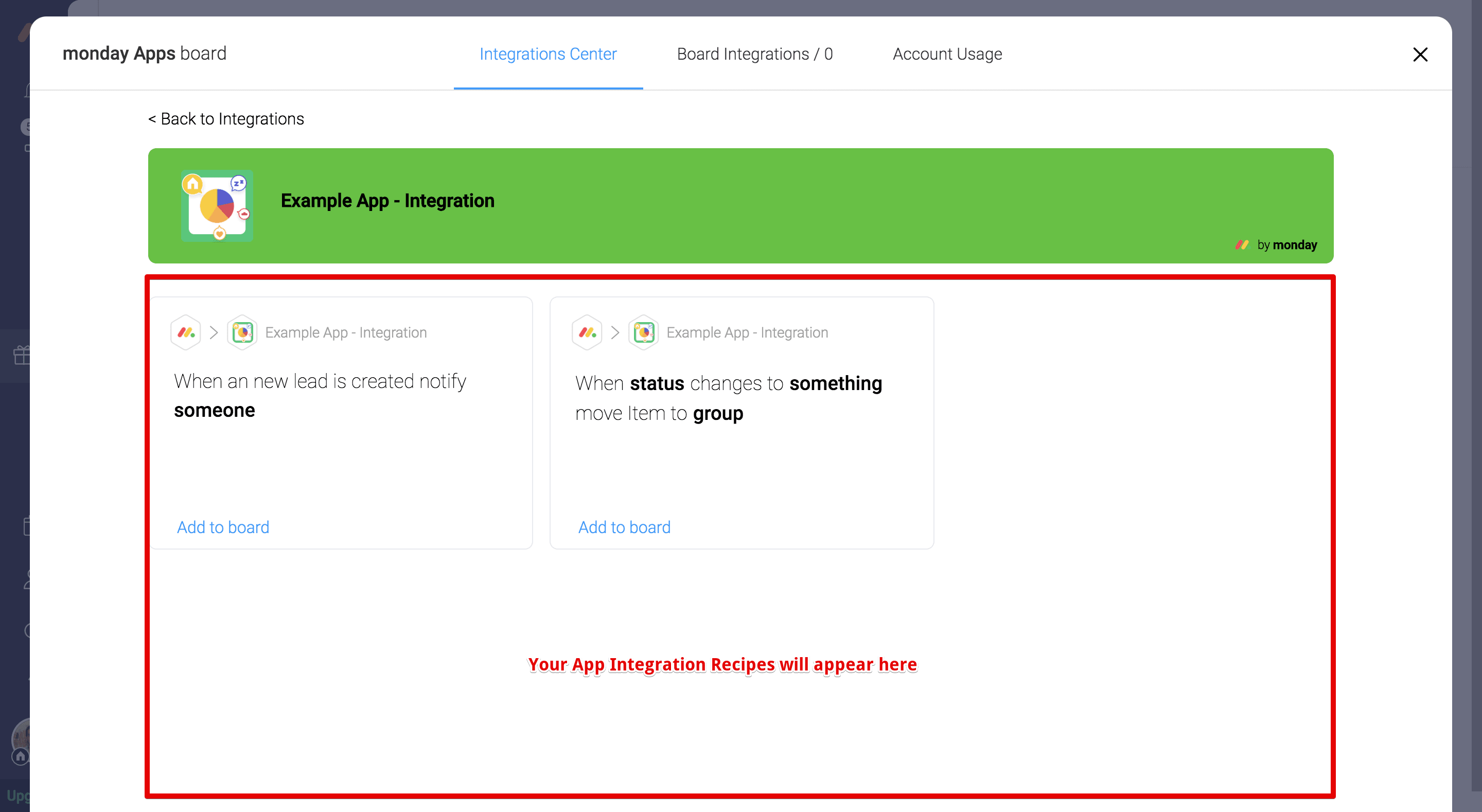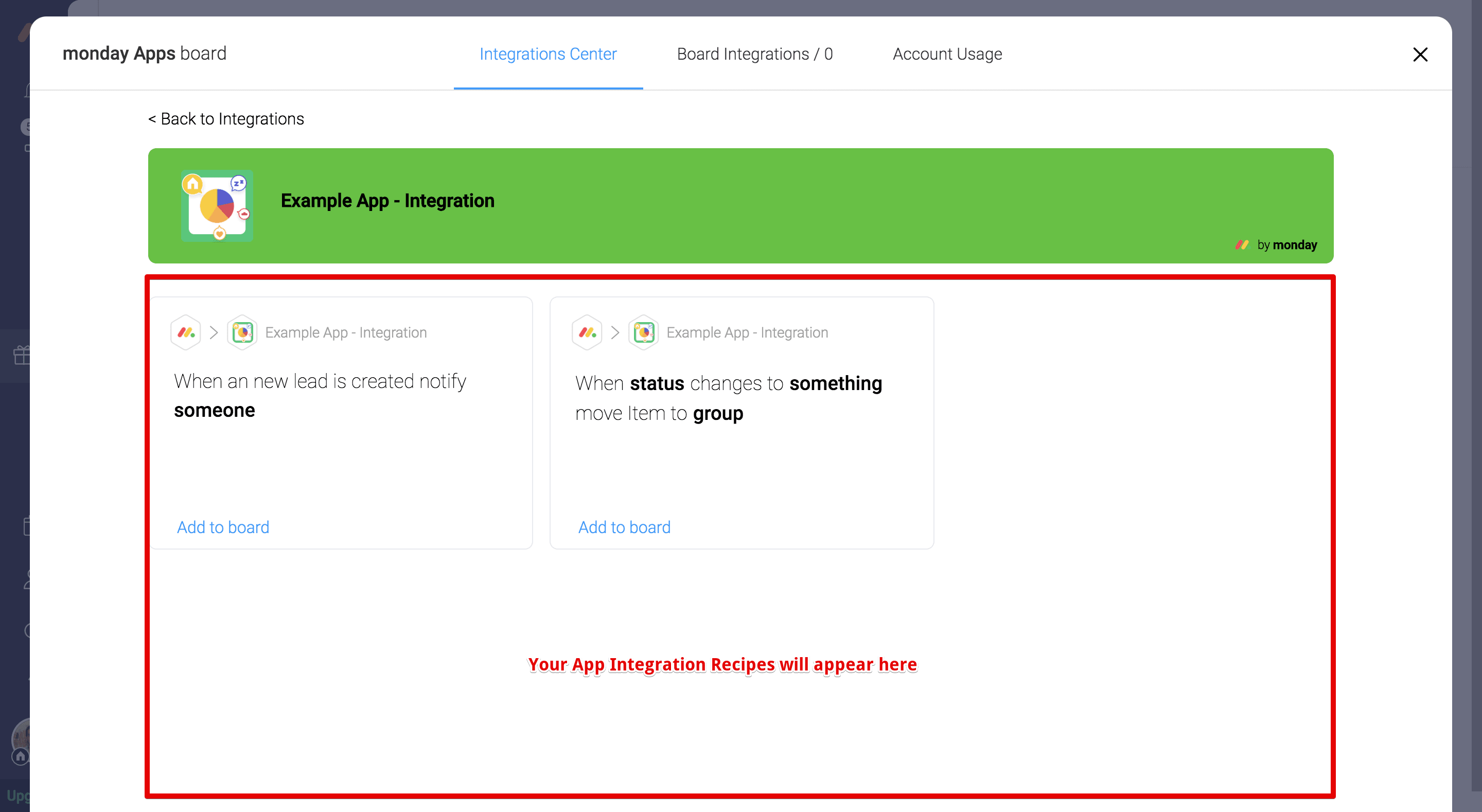 Want to build your first integration recipe? Read our Quickstart Guide: Integration Recipes.
Where can users find your app's features?
Once an app is installed in an account, every user on that account can use the app features by adding them to their board/dashboard.
Users can add a view to your board from the views' center: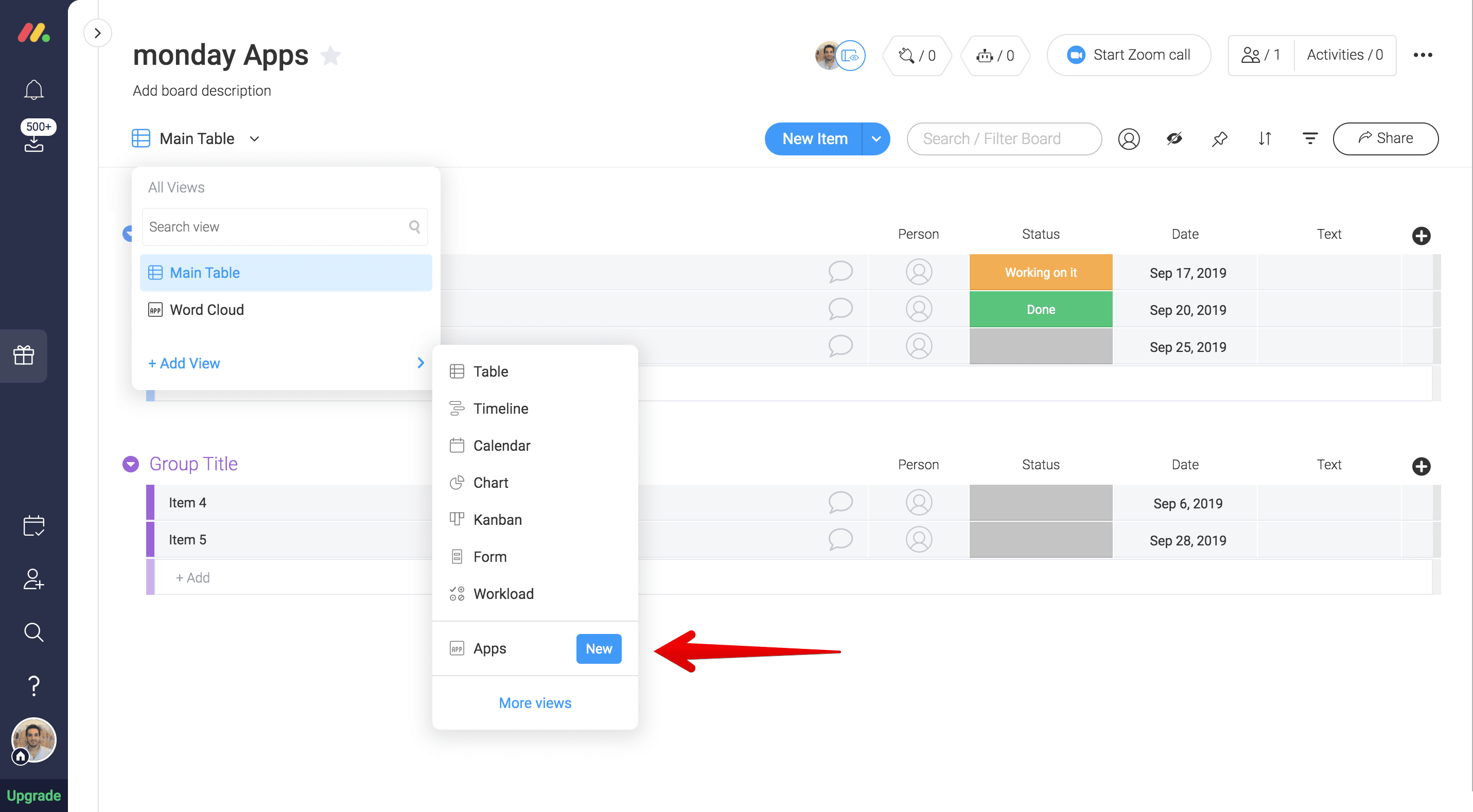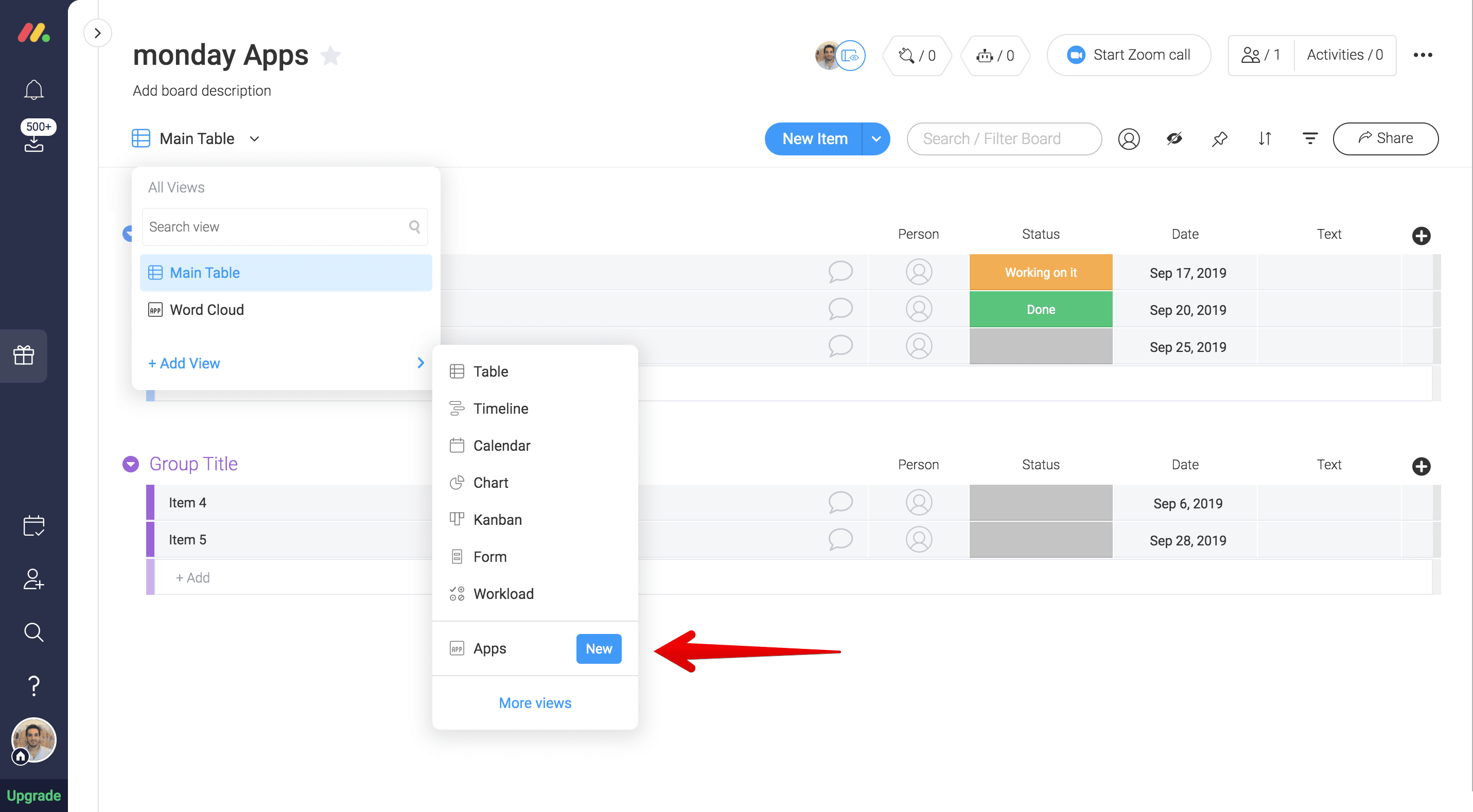 Users can add a widget to their dashboard from the widgets' center:
Users can add the item view to their board from the item views' center: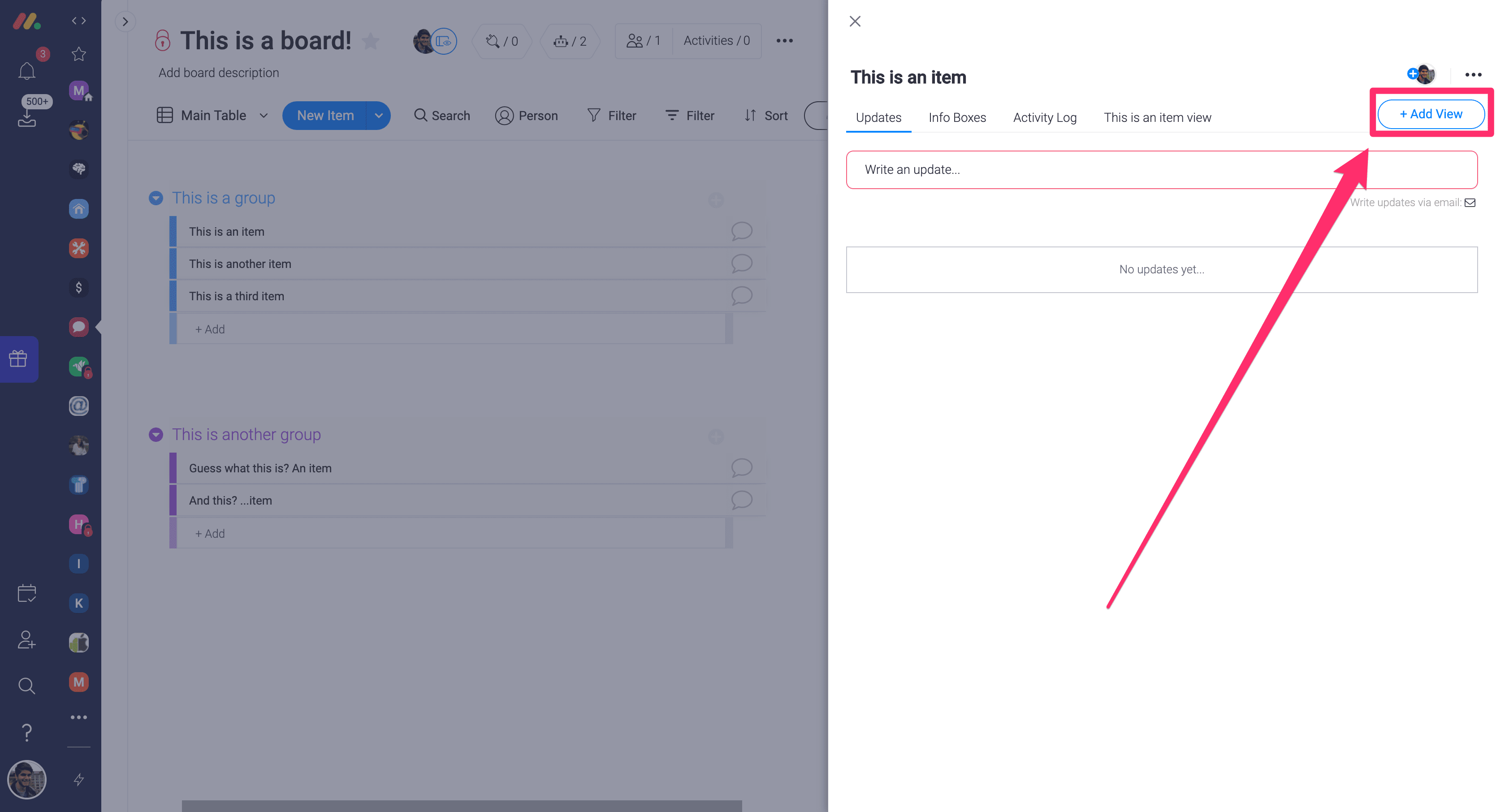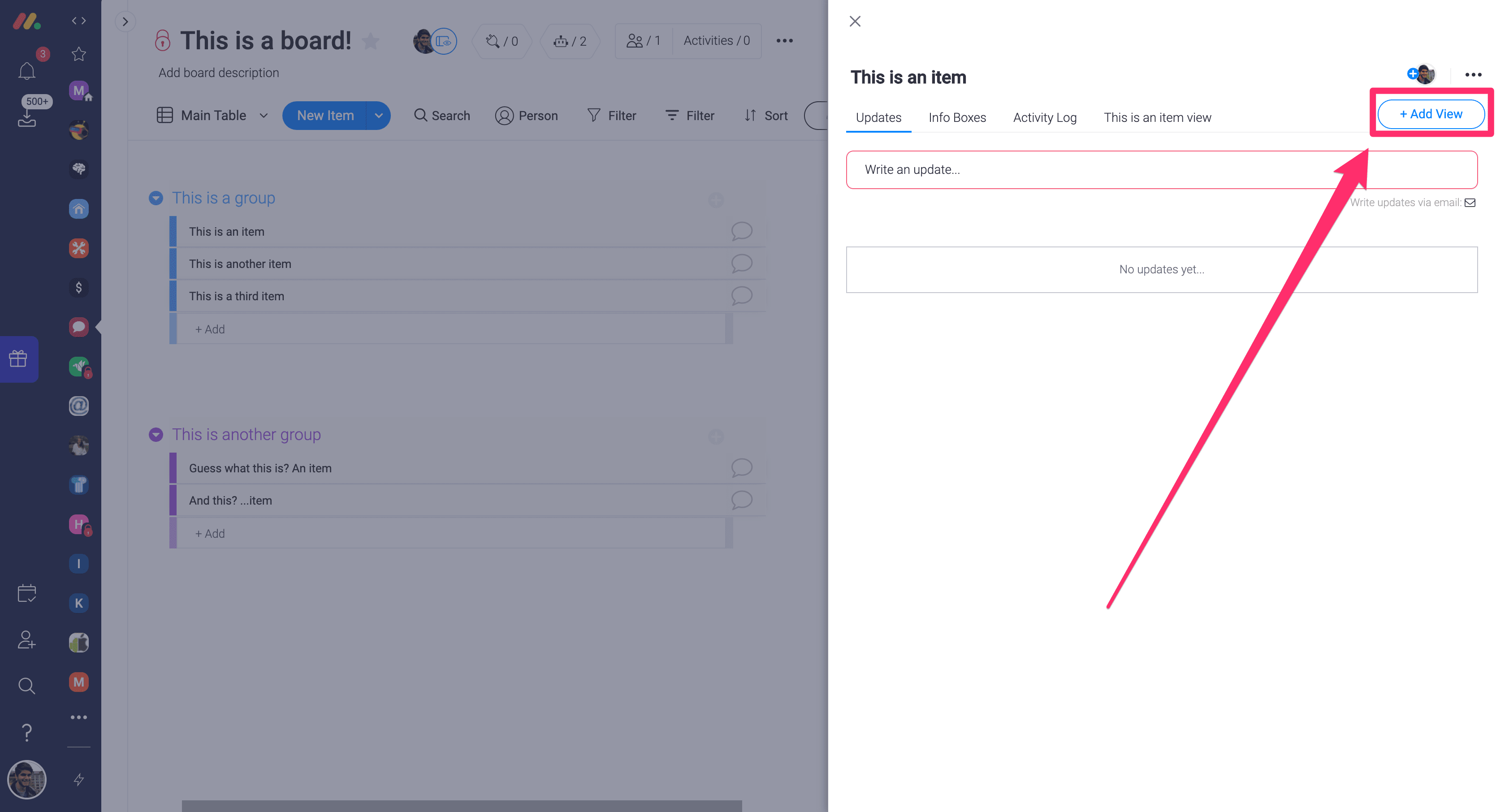 Users can add integrations to their board from the integration center: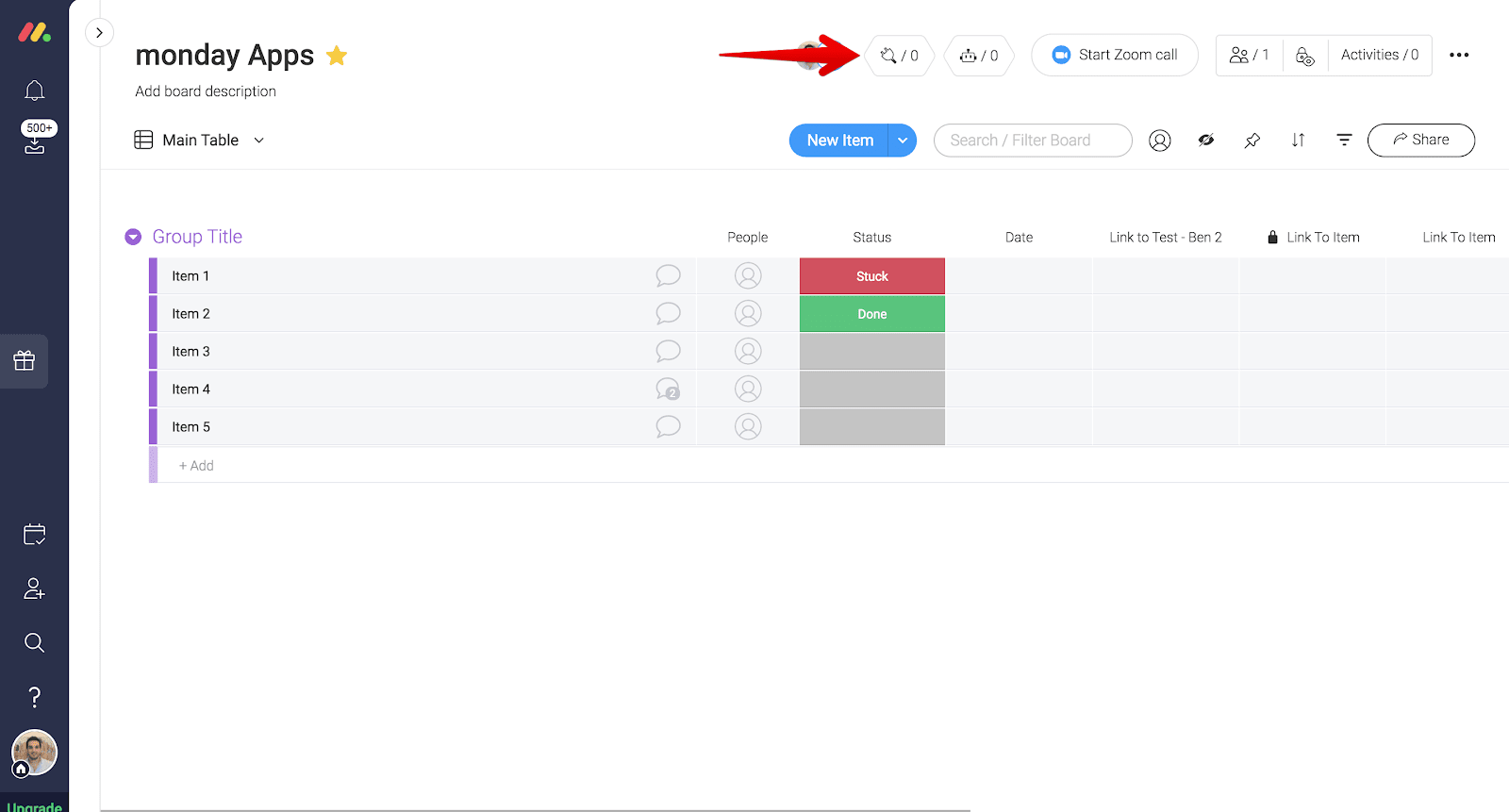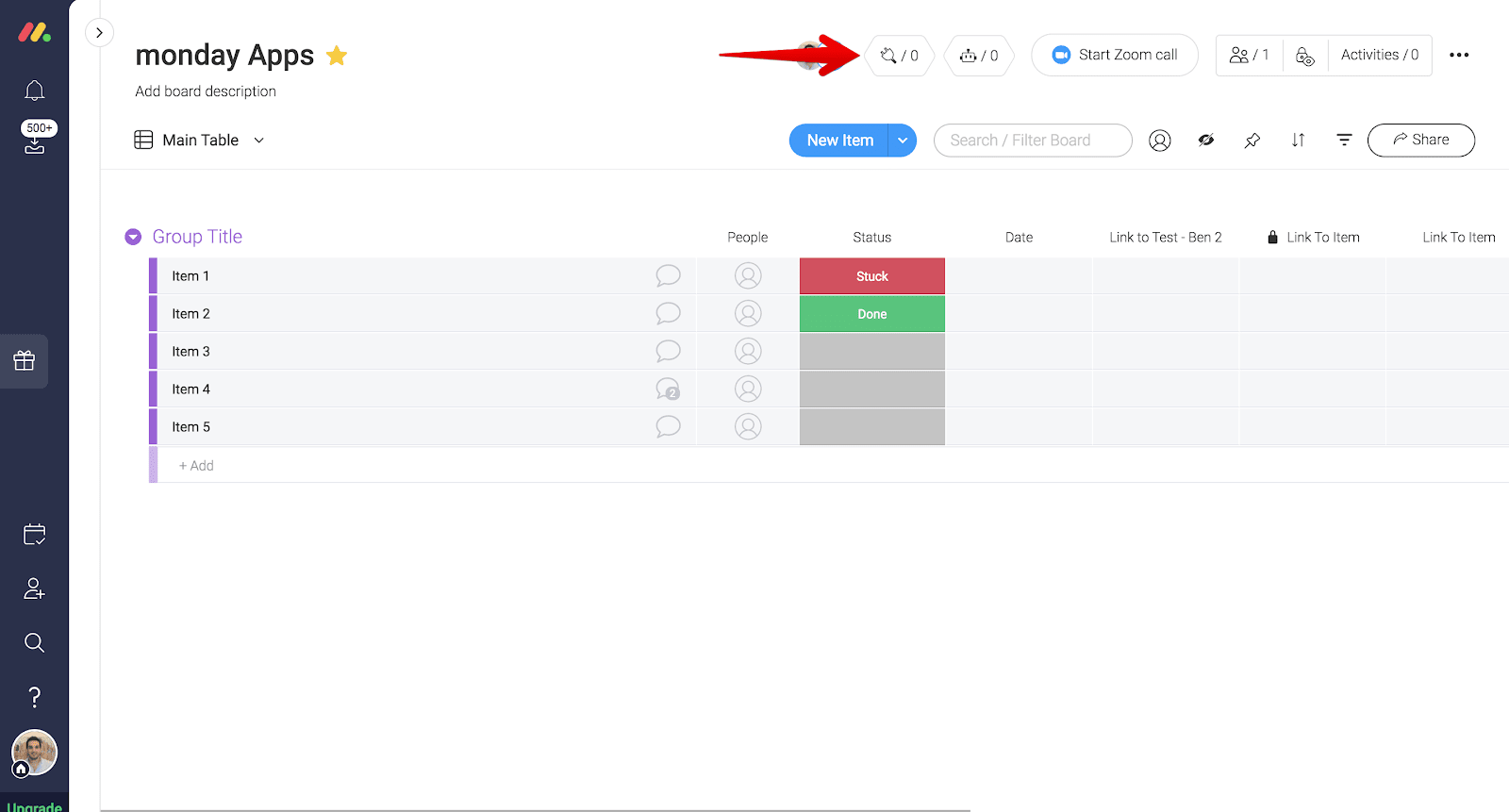 Start building
All you need is a monday account to start building your first app!
If you do not already have a monday.com account, sign up for a free developer account here. Once you have an account, navigate to your Avatar menu and then pick the developers section.
Learn more about how to create and manage your apps here.
Build your first dashboard widget or board view by following our views and widgets Quickstart Guide.
Build your first integration recipe by following our integrations Quickstart Guide ](doc:quickstart-integration).
Do you have questions?

Join our developer community! You can share your questions and learn from fellow users and monday.com product experts.

Don't forget to search before opening a new topic!
---